I am a New York City based visual artist working in mediums of performance, video, and photography.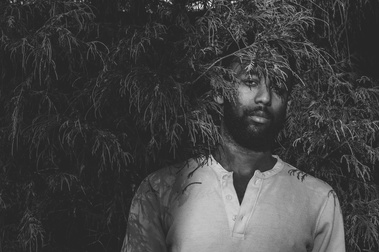 I use art to investigate my interest in identity. Not necessarily a prescribed social or cultural identity, but the individual perception of the self and its actualization. I believe the self is realized through conflict and curation. I attempt to relay this through the repeated multiples of my person in self portraits, the tone and narration of my video, and the actions of my performances. The chipping away and building up of the identity is a process of competing acts of denigration and praise as I examine the parts of myself and decide what's worth keeping and what can be discarded.
Alongside this practice, I work as a commercial photographer in New York City. I hope to evoke the elevated atmosphere curated by my clients in my images. I shoot events, festivals, shows, fashion, editorials, and portraits. I enjoy being the bright flash in a dark room and making people feel like they deserve to have their picture taken.
Education
2014
Bachelor of Fine Arts: Sculpture, School of Art and Design, Purchase College at State University of New York
Residencies/Experiences
2021
Artist Residency Coordinator at Camp Stomping Ground, Middle Grove, NY
Photography Director at Camp Stomping Ground, Middle Grove, NY
2019
Artist Residency Coordinator at Camp Stomping Ground, Deposit, NY

2018
Camp Stomping Ground Creative Residency, Deposit, NY
2016
HEIMA, Seyðisfjörður, Iceland
Exhibitions
2020
#ICPConcerned: Global Images for Global Crisis, International Center of Photography, New York, NY
2019
Cthulu Frittata, Phase Space, Brooklyn, NY
2016
KVIT 1 ÅR, Group Exhibition, Kvit Galleri, Copenhagen, Denmark
Unofishal Sea Men, Group Exhibition, Fish Factory, Seyðisfjörður, Iceland
2015
The Frontline Exhibition, Anthony Akimbola, Performance, Judson Memorial Church Assembly Hall, New York, NY
Future Bodies, Anthony Akimbola, Performance, Passage Gallery, Purchase, NY
We Have a Common Thread, Teresa Margolles, Performance, Neuberger Museum of Art, Purchase, NY
One Million Years, On Kawara, Performance, Solomon R Guggenheim Museum, New York, NY
Bushwick Open Studios Nude Weekend, Group Exhibition, Brooklyn Wildlife, Brooklyn, NY
2014
Outer Art Space Fall Music & Arts Festival, Group Exhibition, , Outer Art Space, Flemington, NJ
Salon D'Amis, Group Exhibition, Purchase College SUNY, Purchase, NY
Graduates Showcase, Group Exhibition, Skylight Gallery, New York, NY
Premium Quality, Group Exhibition, Abrons Art Center, New York, NY
Senior Thesis Show, Group Exhibition, School of Art and Design, Purchase College SUNY, Purchase, NY
Submissions Magazine Gala, Group Exhibition, Neuberger Museum of Art, Purchase, NY
Dress Rehearsal, Group Exhibition, Forum Art Space, Purchase College SUNY, Purchase, NY
2013
The Kids Are All Right, Group Exhibition, Forum Art Space, Purchase College SUNY, Purchase, NY
Gender Studies,Group Exhibition, School of Art and Design, Purchase College SUNY, Purchase, NY
Road to Recovery, Film Screening, Jacobi Medical Center, Bronx, NY
2012
For Shame, Group Exhibition, Forum Art Space, Purchase College SUNY, Purchase, NY
Musings, Forum Art Space, Purchase College at SUNY, Purchase, NY